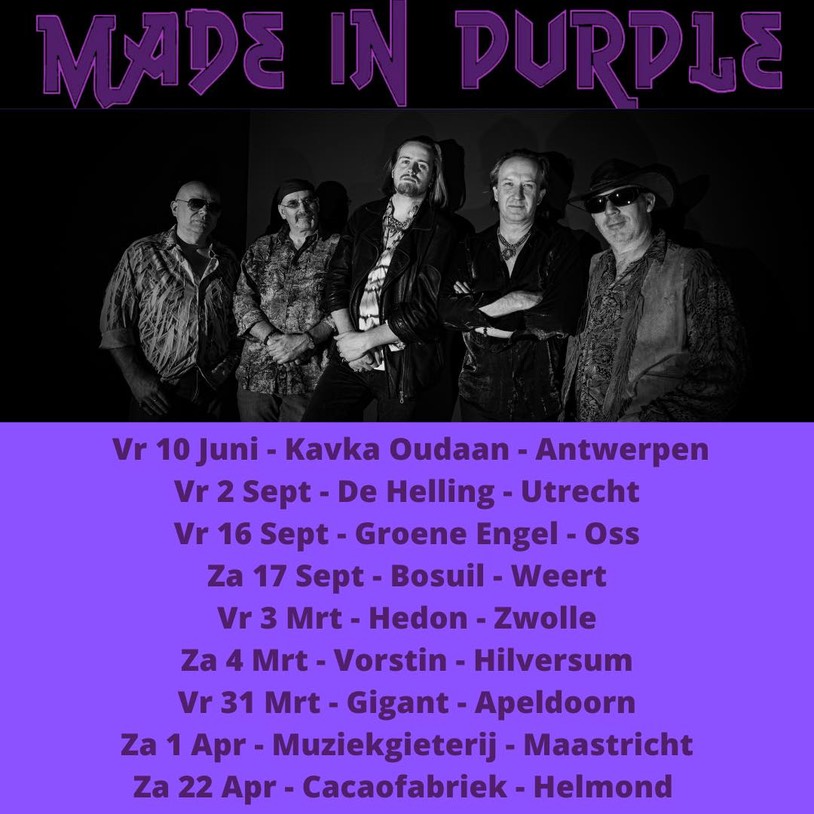 Made in Purple has been uncaged again as you can see above. We will be mainly performing in The Netherlands but it looks like we will spreading into other regions in the not too distant future.
Also ahead are concerts with Duology, Triology and Brel, c'était au temps.
A wonderful bouquet of various musical styles… I like it too much!