News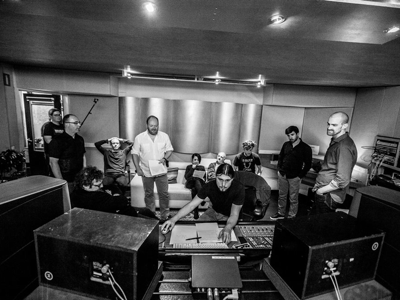 Presenting yet another project very close to my heart.
This band, led by trombonist Adam Woolf, is all about what the name insinuates: letting the music speak in every way by exploring the connection between music and life.
The program features music written over a period of 700 years and anchored to milestones of life: Birth, Youth, Love, Loss, Death, before ending with the newest composition, entitled Amaranthine, meaning 'eternal beauty'.
The band:
Adam Woolf (UK) - trombone, baroque trombone & arranger
Kristen Cornwell (AU) - vocals, arranger & lyricist
Frank Vaganée (B) - alto & soprano saxophone
Jon Birdsong (USA) - trumpet, cornetto & cornetto muto
Lambert Colson (F) - cornetto & cornetto muto
Jeff Miller (USA) - tuba, serpent & didgeridoo
Anthony Romaniuk (AU) - piano & harpsichord
Mattijs Vanderleen (B) - drums, marimba, vibes, percussion & FX
Christophe Devisscher (B) - double bass, composer & arranger
Here is a clip with impressions of the recording sessions:
Enjoy... we sure did!
To be continued…