News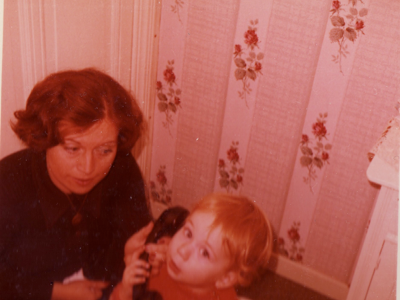 While touring Scotland with PSQ I was standing on top of Castle Rock in Edinburgh last Wednesday, thinking about my very first visit more than two decades ago. My Godmother had dragged me along on an adventurous train trip across England and Scotland and the memories of that extraordinary time were drawing a smile on my face that warmed me up while standing in the cold Scottish wind.
The next day I received the news that my Godmother had unexpectedly passed away...
She contributed largely in laying the foundations of my love for Brussels, traveling, cultural exploring and all forms of artistic expression and her influence resonates every time I pick up my instruments.
Our relationship was sparked up by her continuous support through the medical challenges that my family has been confronted with during these last couple of months.
"Have a great trip to Scotland, with great concerts" were the last words my Godmother said to me on our very last phone conversation, not knowing that soon after she was going to be on her way to the most exotic and remote destination ever.
Thank you for all the beauty you have shared with me.
I will cherish it forever…