News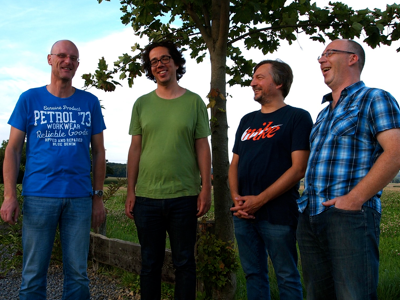 The album is recorded!
We traveled to the fabulous Fattoria Musica in Osnabrück - Germany - and distilled 8 tracks out of the intense 2 day sessions. Besides making music together we had a great time sharing stories of life, love & loss and everything in between.
Some work ahead before releasing the album: mixing, mastering, art work, printing and pressing still needs to be done.
I can't wait to take the music and this band of beautiful people on the road in February/March 2016!
We are also in the process of releasing the duo album with Carlo Nardozza. It takes time and energy but we will get there eventually.
And in the next few weeks I will be in the studio again with Let The Music Speak! and the Bart Defoort 'Inner Wave' Quintet.
No worries... no worries at all…