News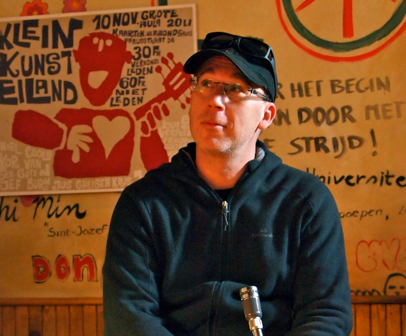 This last month we have been confronted with more medical challenges and life has showed us yet again that nothing should be taken for granted.
Nothing should be taken for granted...
Next week, on Thursday May 15, I will be presenting some of my compositions at the Jazz Station in Brussels in the most inspiring company of Frank Deruytter (saxophone), Christian Mendoza (piano) and Dré Pallemaerts (drums).
There are heaps of other projects and concerts ahead and I am loving the variety of possibilities and challenges that are being presented to me. It's great to be part of the community again.
The Academy of Grimbergen has gone into exam mode and I am looking forward to the culmination of the student's artistic and creative endeavours - yet another year flown by.
It's election time in Belgium and Europe.
I sincerely hope that we will all be making a clear and responsible choice for sustainability regarding climate, education, culture, quality of life, peace, dialogue, awareness, moderation and mutual respect & understanding.
Absolutely nothing should be taken for granted and that remains the biggest challenge for us all.