News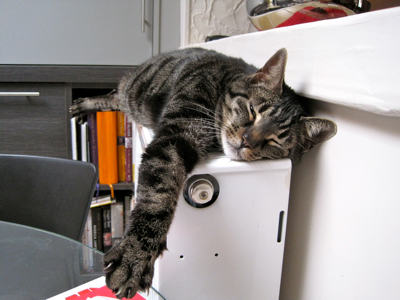 Home is definitely a source of inspiration...
The new PSQ album has been recorded at Fattoria Musica with Gert Jacobs in the main driving seat of the control room. Five days of intense music making have resulted in a definite new direction for the band. I am very much looking forward to the mixing of our music at the end of this month.
The 1st semester exams at the Con Gent are finished and next week we are kicking off the second half of the academic year. The teachers will be hitting the stage as well for an annual concert on February 27.
I have started the writing for my part of the PSQ Bach project which will premiere at Muziekcentrum De Bijloke in Gent in April.
And there is finally some time for taking it a bit slower, enjoying spending more time at home.
My cat Rama has this wonderful gift of showing us how to take it easy…