News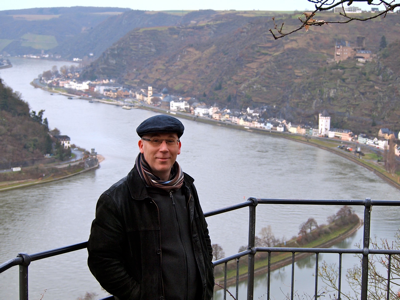 A wonderful trip to the Middle Rhine Valley has provided the necessary peace & quiet to embark on new adventures in 2014.
What's ahead?
Tomorrow I will be joining longtime mate Jef Neve for a concert in Aalst (B). There is an exciting new project looming with Frank Deruytter and I will take part in the rebirth of the Carlo Nardozza Quartet.
Johan Clement asked me to join the band for some concerts as did the Brussels Jazz Orchestra. More musical activities with Kristen Cornwell & Patrick Deltenre, Phil Abraham & Pierre Drevet and Cezariusz Gadzina Quartet and a recording session with Frank Vaganée.
Last but not least...
In May I will be presenting some of my music, old and new, at the Jazzstation in Brussels in the company of 3 superb musicians. This concert will also be recorded.
Everything is on track in 2014!