News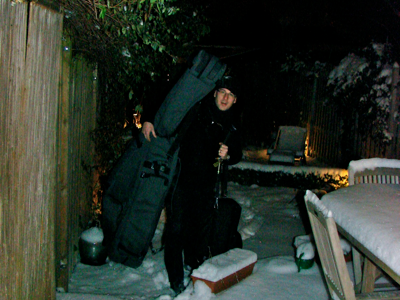 Best wishes for 2010...
The weather has brought quite some challenges. The last time we had this amount of snowfall dates back to my childhood, spending happy times in the icy white fields around frozen creeks. Nowadays it is about fitting the car with snow tires in order to arrive safely at the required destination. No spare time anymore to build a snowman in the garden... but there are certainly other pleasures.
My Aussie family came over for a visit, escaping the scorching heat of the Down Under summer. Isn't it amazing how in some ways the grass is always greener on the other side?
I am looking forward to the semester exams at the Ghent Conservatorium. Busy times ahead with (hopefully) inspiring musical moments to listen to...
PSQ has enjoyed a well deserved break and soon we will be on the road again. Feel free to have a look at the 'AGENDA' for a concert in your neighborhood.